How to choose the best credit card?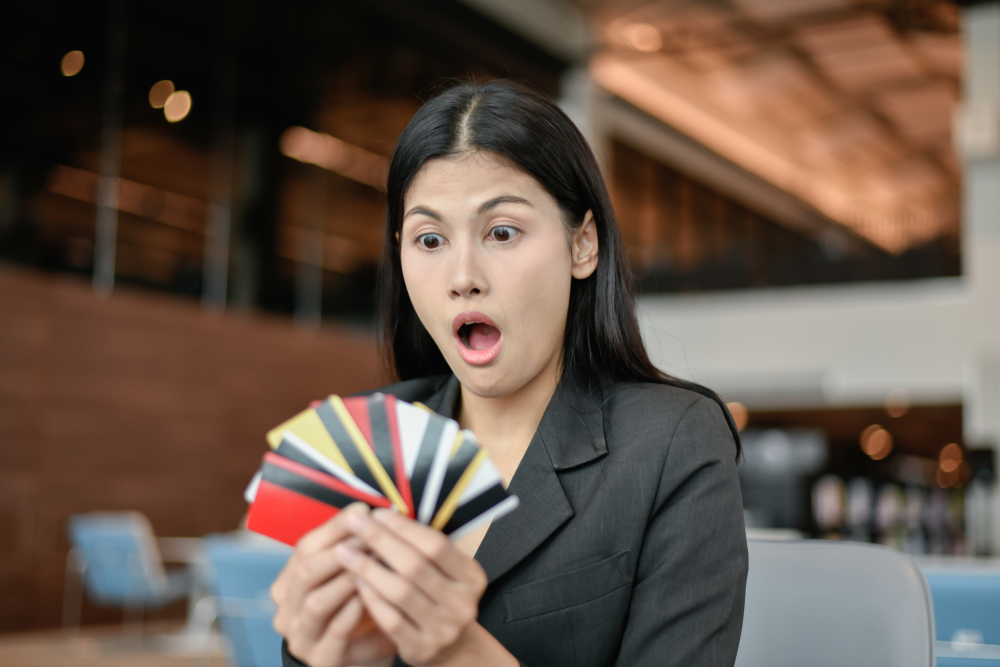 A credit card is a very handy tool that makes life easy if managed smartly. It is also important that one understand how a credit card functions so that maximum benefits can be realized. Given the lifestyle demands, a credit card has become one of the most basic needs of any individual. And why not? If we are to analyze the uses of a credit card, we could end up counting the multiple benefits that it offers. Well, then the question shouldn't be about whether at all we need a credit card or not. The right question should be how to choose the best credit card for ourselves.
By some estimates, there are more than 200 different credit cards in the UAE that caters to the diverse lifestyle and needs of the customer. The dilemma that one faces is- how to choose the best credit card? What is best for you may not be the same for me. When we are confronted with such relative and conditional situations, how do we determine what goes in favor of our best financial decisions?
Perhaps we can start by asking ourselves some basic questions. Before taking the plunge and narrowing down on the credit card, it is good to understand why we need it in the first place. The purpose of having a credit card varies from individual to individual. Some people may use credit cards to see them through a period of financial tight spot whereas some might use it to manage daily finances. For some people a credit card helps maintain cash flow. And no prizes for guessing that a credit card also simply enables us to indulge in opulence- whether occasionally or frequently depending upon the user.
Whatever are the reasons for expenditure, these tips must be considered before choosing the card that works best for you:
• Spending pattern – Even before we consider having a credit card, most of us already have a fair idea about our spending habits. What do we spend a lot on? Does planning a family holiday and spending on air tickets make a dent in our pockets or is it the paying of our kids' school fees makes up for our biggest recurring expense? Sometimes events or entertainment can also count as our biggest spends and for some people expenses towards purchasing of grocery and utility are the heaviest. Hence, spending pattern is an important element while choosing the best card. There are various benefits offered by credit cards in the market which vary from a spend category perspective. For instance, one might get a higher loyalty reward (air miles, cashback, points etc.) on a certain spend.
• Annual fee: Depending on the card you choose you may have to pay an annual fee. Certain high-end cards offer additional benefits and their annual fees are also higher. You can weigh and decide if the benefits are worth the cost. However, there are some credit cards that don't have an annual fee. Also, the bank will sometimes set a minimum amount for you to spend to remove the annual fee. You must enquire in details with the bank about the fees structure and terms.
• Instalment offers- To make the experience of owning a credit card more fruitful, a number of leading banks offer interest-free instalment schemes on purchases. Before purchasing an item, do some research to check which cards have the best instalment options. These installment plans make it easier for customers from a re-payment perspective. Most banks have attractive promotions interest rates for such installment plans.
• Benefits and rewards- There is no harm in being pleasantly surprised to learn about the benefits later but an informed choice can prove more advantageous. At the time of zeroing upon the credit card, enquire about the enjoyable aspects that your credit card offers you- the array of benefits and rewards. You can prefer to choose from a variety of cashback on purchases, movie ticket deals, air miles, discounts on school fees, dining discounts, complimentary valet parking and reward points redeemable on shopping or dining vouchers and retail merchandise. Some credit cards come with travel and lifestyle perks, such as airport lounge access, health club memberships and golf privileges to name a few. There is significant value in these benefits for customers and hence a detailed comparison of such rewards and benefits is key while choosing your next credit card.
• Incentives: Many banks offer reward programs on their credit cards and they don't charge extra for the program. Now is that not a benefit to fall for? A program that offers flexibility of cash or travel and further gives rewards that are simple to redeem are the most beneficial. Be smart and cautious while choosing as these programs are subject to limits and conditions. It is also important to note that attractive rewards need not be the sole deciding factor, one must also review the process of redemption of such rewards. Automated redemption of rewards is a good point to look for while shopping for a credit card.
Islamic banks are Sharia-compliant so interest or profit is not charged on the outstanding amounts This might be an important factor to consider while choosing your credit card.
Looking up multiple banks' website to know about credit card features is a thing of the past. SoulWallet collects and analyzes information about various credit cards – all in one website at your disposal. Afterall, one must always devote some time on research and verification to choose the best credit card.