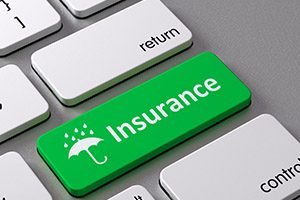 Are you too young for taking an insurance policy? It's a good question that was posed to many a teenager and most of them responded with, "I am healthy. I am alive." Unfortunately, they do not realize life is uncertain. A 2017 survey conducted by Insurance quotes.com has proved this statement and it was found that 65 percent of the young adults do not own life insurance and almost 71 percent of them said it wasn't necessary for them because they are healthy. 
Awareness is key
Many parents in the UAE are not aware of the fact that they can enrol their toddlers for life insurance, which is the best way to safeguard their children. There are a lot of protection plans for children. Right from the age of 1, they are eligible for children protection plans which cover their education as well as their health. They are designed in such a way to help a child's future education needs at a minimal premium.
In the past decade or more, many insurers have devised policies that offer insurance right from the tender age of 1 till the age of 75. It is heartening to notice that families are opting for this.
Many may ask why a one-year-old child needs life insurance. An insurance policy taken by the head of the family for his children is definitely not for the money that he can bag if some untoward incident happens to the child but, for the simple fact that premiums are far lower at that age compared to anyone taking a fresh insurance policy at the age of 30 or 40 with ailments or diseases always around.
The other reason that insurance is recommended to be taken at a young age is, there are many benefits that come with that. It could be a free health check-up, scholarships or even can stand as collateral or a good credit score.
Pay the premiums on time every time
You can consider taking a whole life insurance policy, which can back you up as long as you pay the premiums. You can select the mode of premiums which can be paid either monthly, quarterly or even annually depending on the monthly earnings of yours.
The basic Whole Life Insurance policy can be considered though other options are available. As you get older, you will have a lot of other requirements that need to be protected. Anything as such can be covered by adding riders to your existing policy.
To summarize, life insurance policies are a must for every individual and nobody is considered too young for a life insurance policy as there is one for everyone. By obtaining more knowledge about the policies, you can be able to narrow down on the list of policies according to your requirements and for your family.