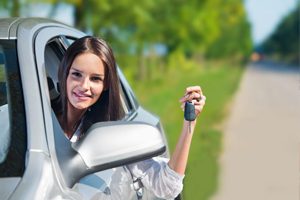 Some tips before buying an Auto-Insurance policy
According to the UAE RTA law, it is mandatory for all vehicle owners to get an auto insurance cover, which can serve as a helping hand for you in case of any calamities.
Everyone knows how to buy an insurance policy or renew one. But, before you end up buying one, ask these questions that will help you zero in on the best policy for your car and wallet.
Know your Insured Declared Value (IDV)
Abbreviated as IDV, it is the highest value that the insurer guarantees the customer in case of theft or complete damage to the vehicle that can't be repaired.
Simply put IDV = Manufacturers listing price – Depreciation value.
The manufacturers listing price denotes the ex-showroom price of the automobile, which doesn't include the registration and other add on costs, whereas the depreciation value refers to the loss of value of the vehicle with time.
Within six months of your purchase, the value depreciates by 5% which leaves you with 95% of the amount that can be claimed. The depreciation rate rises every year as the vehicle is subjected to wear and tear.
Look for a B2B cover and comprehensive cover:
Don't forget to select the Bumper-to-Bumper add-on, as it adds zero depreciation value to your vehicle. This means that the insurer is liable to pay the total cost for your repairs. Even though it is a bumper-to-bumper policy, the engine and the gearbox do not fall in this bracket.
Another important fact we fail to note is that the B2B coverage is valid only for a period of 5 years, even if you renew it again. This is basically the strategy of insurance companies to minimize losses.
Comprehensive insurance would cover your vehicle if it is destroyed, stolen or even dented. It is an add-on as well.
Opting for this insurance keeps your car insured even when you drive to countries such as Oman, Bahrain, Saudi Arabia, Kuwait, and Qatar.
Understand about third party insurance and its coverage:
Third party insurance made mandatory by UAE is a plan that covers the damages caused to an anonymous person, vehicle or property which includes grievous injury, disability, and death.
Reduce your premium with No claim discount:
No-claim discount (NCD) is offered by insurance companies to the customers as a percentage of the own damage premium as a reward if they didn't make a claim. 10-20% can be claimed while renewing and if they have a good driving record, the insurer can even offer a discount of up to 50%.
For instance, if you have made zero claims for your car and you're planning to buy a new one. Then, the bonus that you have earned with the old car can be used to reduce the premium for the new car to a certain extent.
Personal accident covers:
Personal accident is usually an add-on cover with a car insurance policy which can be purchased by paying a certain premium. This provides you with adequate protection for physical loss or disability which can also help you out financially.
And finally,
Comparing premiums:
Having discussed other factors, the last part and most important factor is – price. Many insurers differ in cost and there could be policies that are sold cheap. Compare, keeping in mind the above factors before you pay.
Go for an Auto Insurance policy which meets all your requirements and benefits you the most.